Concrete driveways, although providing practical access to the property, do not have to be merely functional items. With the vast choice of colours as well as designs available, they can be aesthetically pleasing to the eye and promote the kerb appeal of the property. So, how do you choose the right shade for your home?
Ensure colours complement the style of the home
Modern homes usually suit neutral palettes of crisp white, but having a white driveway can leave the overall impression of coldness. A toning shade will offer more of a visual balance, so go for darker greys and black. For older properties which are painted in more than one colour, pick one of the accent colours used on the garage door, for example. Check out the hues of the building that you want the coloured concrete to enhance. By following through with the same shade of coloured concrete, this will really tie the overall look and design together.
If the property is painted one colour, don't be tempted to follow through with the same shade of coloured concrete. For brown or beige homes, think about introducing a warmer pink tone to the driveway and for grey coloured houses, choosing a blue tone will offer up a pleasing contrast.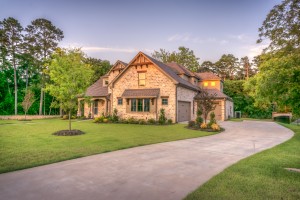 Consider the position of the driveway
Depending on where the property is situated, the surrounding landscape and properties should also come into consideration. If you have a small urban home surrounded by high rise apartments and the drive is in partial shade for most of the day, this will affect the choice of colour. A lighter colour will work better in a shady spot as it will reflect what light is available.
Darker colours absorb heat. So, in a sunny Aussie climate, this may not be the best choice. Brighter shades of concrete, moving towards the red/yellow colour palette rather than black and grey, will work better in a driveway that is subject to sunshine all day long.
Showing off the soft landscaping
There may be specific areas of the garden running alongside the driveway that you want to showcase. Trees and shrubs, particularly evergreens, look well against a terracotta colour (browse the local garden centre and you can see why terracotta pots are popular). The same goes for coloured concrete driveways with lush planting.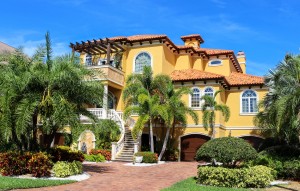 Enhance the mood
Colour plays an important part in our everyday lives, often without us realising. Different colours are associated with different emotions and moods. If you want to create a calm and restful place, green or earthy shades work best. Black is a very sophisticated colour while the orange/yellow tones are more energetic. It may be that you have a favourite piece of outdoor sculpture or a feature of your home that you would like to match with. This would guide you to choose a suitable shade of coloured concrete.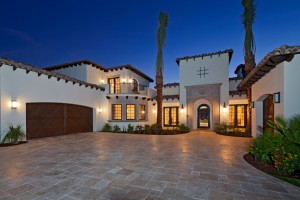 Don't forget to speak to a professional driveway contractor as they will have a number of practical suggestions for you to consider, in a range of colours you may not have even thought about.