When we think of decorating for Halloween, we tend to think of decorating our homes. But what about decorating the driveway too? There is so much potential for your exposed aggregate concrete driveway to make it absolutely spook-o-rific.
Whether you have a textured concrete driveway, exposed aggregate, or are just now starting to look into concrete pavers in Melbourne, the possibilities are endless. Here are just a few ideas you can use.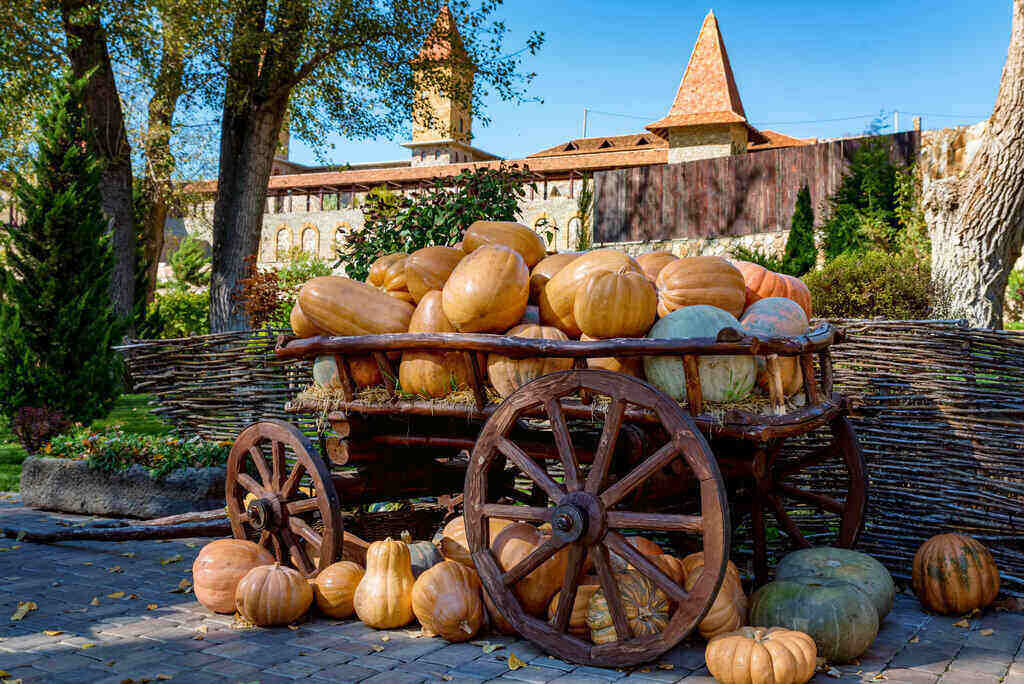 Jack O' Lantern
A Jack O' Lantern is perhaps the quickest and easiest way to get the Halloween effect. Just grab a few pumpkins and a knife and you can start implementing your favourite designs. Whether it be a scary face or a spooky silhouette, these orange spooks will be there on your driveway to greet visitors when they arrive or walk by, ready to provide a scare at a moment's notice.
Gravestones
There may be no scarier representation of Halloween than a graveyard, which is the perfect option if you want to go all out with your driveway decorations. But even the gravestones themselves can be scary enough. With a little bit of cardboard or foam, you can create gravestones that look like the real thing and place them along your driveway. Being in even an amateur graveyard is enough to send chills up anyone's spine.
Ghosts
Another idea is to craft up some spectres from the afterlife. There may be no spookier aspect of Halloween than some good old-fashioned ghost decorations. These ghosts can be as simple or complex as you want them to be. You can simply throw a sheet over a loose structure or use cheesecloth to give them truly gruesome and horrifying features. It all depends on whether you want these to be spooky or friendly ghosts.
Candles
Here is a quick and easy solution for those who want to keep their Halloween decorations simple – candles! You can easily get battery-operated electric candles these days and even paint them to create a gruesome effect. Of course, you can always opt for actual candles and light them up along your driveway – just be sure to keep an eye on them as they're burning and watch out for wax marks!
Fairy Light Bottles
Not everything about Halloween has to be horrifying and scream-inducing. When you want to create a welcoming atmosphere for Halloween with your driveway, you can do so in a more light-hearted way. Why not place a few string lights inside of small, glass bottles to create the effect of having a driveway lined with little fairies? It can be great, particularly for areas that have a lot of kids that travel through the neighbourhood.
Googly Eye Plants
This is another option that doesn't have to be terrifying. Like the fairy light bottles, it doesn't have to be this big, complicated endeavour, either. With a few sets of googly eyes, you can turn plants lining your driveway into goofy beings that welcome you to have a happy Halloween. These googly eyes will certainly make you look twice, but you probably won't be screaming for your life when you notice them.
Scarecrow
The scarecrow can certainly be the embodiment of the Halloween season. With the right creativity, your scarecrow can be anything you want him to be: goofy and welcoming or totally horrifying and scream-inducing. Get creative with your design and outfit choices and you can create the perfect looming sentry for your driveway. It's also a fun crafting activity to carry out with the little ones!
Scary Signs
This idea is not as elaborate as some of the other ones but it doesn't have to be. If you don't want to spend too much time and money on your Halloween decorations, you can always opt to make some scary signs. Putting up signs along your driveway with phrases like "Enter if you dare" can go a long way towards creating that spooky effect.
Spook up your driveway this Halloween
As you can see, it doesn't take much to make your driveway as spooky as possible. With just a little bit of DIY know-how, you can make your driveway hauntingly scary to passers-by. All it takes is a little bit of a scary imagination to make it all come to life.
Halloween decorations aside, are you looking for some expert advice on getting a new driveway? At Simply Driveways, we are geared and ready to answer your questions on all things driveway-related. Get in touch with us to find out more today.